Tom Insel, M.D.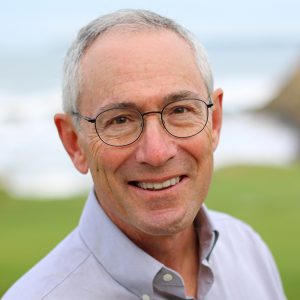 Thomas R. lnsel, M.D., a psychiatrist and neuroscientist, is a co-founder and President of Mindstrong Health.  Since May 2019, he has been a special advisor to California Governor Gavin Newsom and Chair of the Board of the Steinberg Institute in Sacramento, California.
From 2002-2015, Dr. Insel served as Director of the National Institute of Mental Health (NIMH), the component of the National Institutes of Health (NIH) committed to research on mental disorders. Prior to serving as NIMH Director, Dr. lnsel was Professor of Psychiatry at Emory University, where he was founding director of the Center for Behavioral Neuroscience in Atlanta.
Most recently (2015 – 2017), he led the Mental Health Team at Verily—formerly Google Life Sciences— in South San Francisco, Calif.
Dr. Insel is a member of the National Academy of Medicine and has received numerous national and international awards including honorary degrees in the United States and Europe.
Judy Collins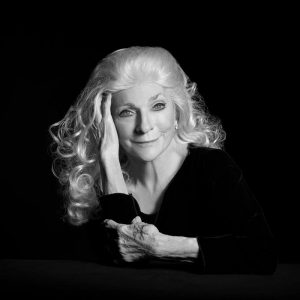 Judy Collins is an award-winning singer-songwriter esteemed for her imaginative interpretations of traditional and contemporary folk standards and her own poetically poignant original compositions. Her stunning rendition of Joni Mitchell's "Both Sides Now" from her landmark 1967 album, Wildflowers, has been entered into the Grammy Hall of Fame. Judy's dreamy and sweetly intimate version of "Send in the Clowns," a ballad written by Stephen Sondheim for the Broadway musical A Little Night Music, won "Song of the Year" at the 1975 Grammy Awards. She's garnered several top-ten hits gold- and platinum-selling albums. Recently, contemporary and classic artists such as Rufus Wainwright, Shawn Colvin, Dolly Parton, Joan Baez, and Leonard Cohen honored her legacy with the album Born to the Breed: A Tribute to Judy Collins.
Judy's most recent collaboration with her as a singer-songwriter is the 2019 album Winter Stories, including critically-acclaimed Norwegian folk artist Jonas Fjeld, and masterful bluegrass band Chatham County Line. Winter Stories, is a collection of classics, new tunes, and a few surprises, featuring spirited lead vocal turns, breathtaking duets, and Judy's stunning harmony singing.
Judy Collins is as creatively vigorous as ever, writing, touring worldwide, and nurturing fresh talent. She is a modern-day Renaissance woman who is also an accomplished painter, filmmaker, record label head, musical mentor, and an in-demand keynote speaker for mental health and suicide prevention. She continues to create music of hope and healing that lights up the world and speaks to the heart.
Joshua A. Gordon, M.D., Ph.D.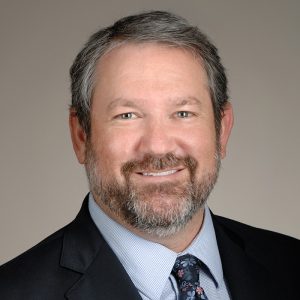 Joshua A. Gordon, M.D., Ph.D. received his MD/PhD degrees at the University of California, San Francisco and completed his psychiatry residency and research fellowship at Columbia University. He joined the Columbia faculty in 2004 as an assistant professor in the Department of Psychiatry, where he conducted research, taught residents, and maintained a general psychiatry practice. In September 2016, he became the director of the National Institute of Mental Health.
Dr. Gordon's research focuses on the analysis of neural activity in mice carrying mutations of relevance to psychiatric disease. His lab studies genetic models of these diseases from an integrative neuroscience perspective, focused on understanding how a given disease mutation leads to a behavioral phenotype across multiple levels of analysis. To this end, he employs a range of systems neuroscience techniques, including in vivo anesthetized and awake behaving recordings and optogenetics, which is the use of light to control neural activity. His work has direct relevance to schizophrenia, anxiety disorders, and depression.
Dr. Gordon's work has been recognized by several prestigious awards, including the The Brain and Behavior Research Foundation – NARSAD Young Investigator Award, the Rising Star Award from the International Mental Health Research Organization, the A.E. Bennett Research Award from the Society of Biological Psychiatry, and the Daniel H. Efron Research Award from the American College of Neuropsychopharmacology.
Nathan Gonzales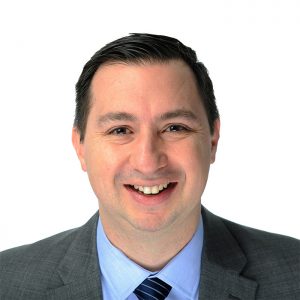 Nathan Gonzales is the editor and publisher of Inside Elections with Nathan L. Gonzales, which provides non-partisan analysis of campaigns for Senate, House, governor and president. He was an editor, analyst, and writer for The Rothenberg Political Report for more than 13 years before taking over the company in 2015.
Mr. Gonzales can be seen regularly on CNN discussing the latest in politics, and the New York Times, the Washington Post, the Wall Street Journal, and USA Today have all sought him out for his expertise. On Election Night 2016, Nathan was an on-air analyst for Newshour on PBS after working as an off-air consultant for ABC News on their Election Night Decision Desk for 14 years.
An Oregon native, Mr. Gonzales began his career as an intern in the White House press office and has appeared on NBC's Meet the Press and NBC Nightly News, C-SPAN's Washington Journal, and Fox News Channel. His work has also appeared on FiveThirtyEight, WashingtonPost.com and NBCLatino.com, and in Campaigns & Elections magazine. He earned a master's degree in political management from George Washington University and lives in Washington with his family.